The new building at Kingswode Hoe School will house a new science and technology room and will enable the school to expand the primary school provision.
We have chosen a name for the new building. What do you think it will be? Details coming soon...
What's happened recently?
-The scaffolding is down
-The glazing is in
-The walls have been painted
-The heating system is being prepared
-A name has been chosen for the building, what do you think it is?
What's next?
-The flooring will be going in soon
-The lift will be installed
The pupils enjoyed another informative visit to the site. They can now really visualise how the classrooms will be and it has been explained where the teaching walls and furniture will be going in each room.
The pupil's next visit should be when the building is complete!
All the pupils recently had another site visit to see the developments. As you can see, they went upstairs and saw how the space is divided up.
Due to the site being an area of interest, it was a subject to inspections by archaeologists. The team found some items of interest and these were identified as human leg bones. As you can see in the photos to the right, they concluded the site was the location of three graves from the Roman times.
Due for completion in September 2019.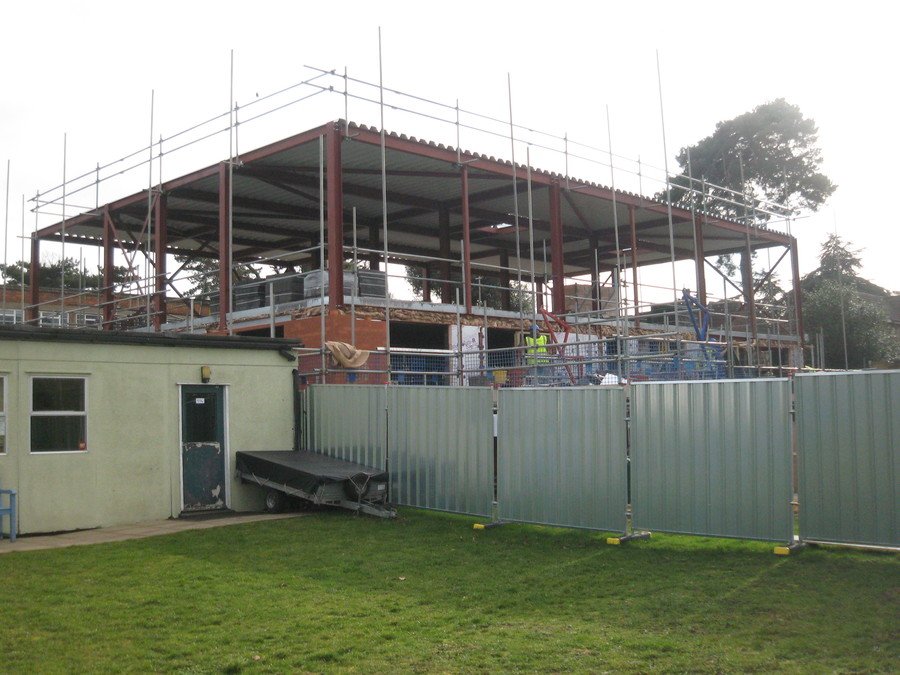 The primary class have been busy linking their learning with building and construction. They designed their own safety posters which are located on the perimeter of the building site.