Assemblies
We have a daily assembly programme which embeds spiritual, moral and cultural awareness across our curriculum for all students. These collective sessions include whole school assemblies run by members of the Senior Leadership Team and with contributions from pupils and form groups. We also have Class Assemblies, Key Stage Assemblies and Sharing Assemblies which are an opportunity to celebrate and share successes.
Key Stage 4 had a visit from Stuart Braybrooke from the National Citizen Service Assembly (NCS). This is an exciting government funded programme aimed at 15-17 year olds, designed to bring together young people from diverse backgrounds, teach them teamwork and communication skills and offer exciting opportunities whilst preparing them for the future.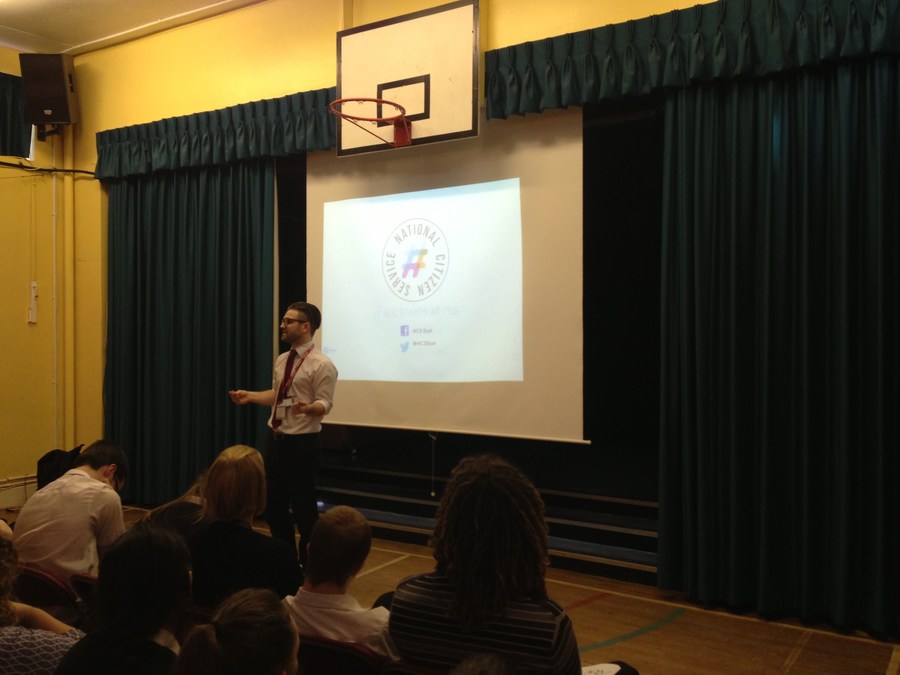 Find out more by clicking the image below to go to the NCS website.
Spring Assembly Themes 2020
PLEASE NOTE: Assembly routines and themes may sometimes be altered for one-off events such as specific charity activities, occasions or celebrations. eg. Children in Need, World Book Day etc.