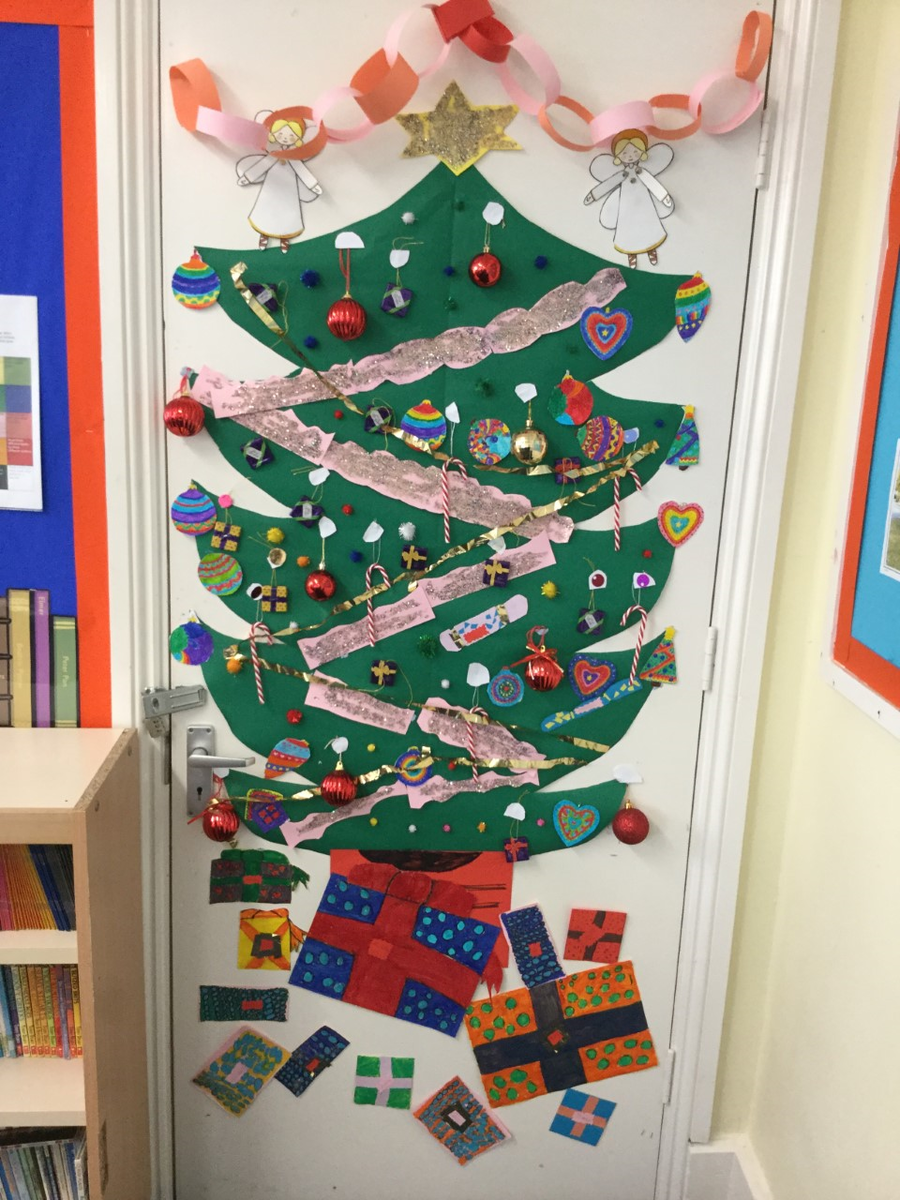 Class 9P were unable to find a Christmas Tree this year for their Classroom, so a few creative pupils from the class decided to make their own wonderful creation independently!

Primary Class during Autumn Term at Forest School!
Colchester Zoo!
Four students from 11S visited Colchester Zoo to attend an Adaptations talk as part of their Entry Level 3 Science course. It was a useful educational session, which supplemented the teaching and learning that has been happening within school. The students learnt about structural, physiological, and behavioural adaptations.
It was an enjoyable and informative morning, which the students said would benefit them with their Adaptations and Variation unit.
Mrs J Wilson - HLTA Outdoor Learning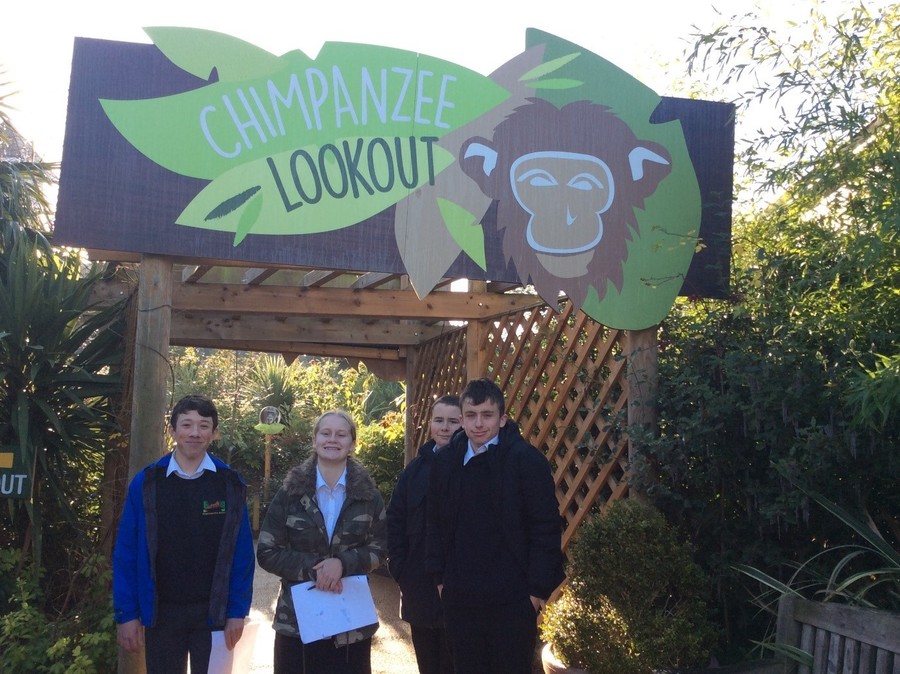 Jon Bergerman Art
Year 9 have currently been learning about Jon Bergerman in Art, they then produced their own designs for a Mural for the School.
Chinese and Indian artwork.
During our learning about Asia, we produced some Chinese and Indian inspired artwork using watercolours and shaving foam art. Our silhouettes completed the overall look.
Forest School
The primary class have been having fun in their Forest School lessons.
AccessArt
A little felted bird sculpture was sent to Mrs Constantine and was used to inspire a series of lessons using different materials to create a piece of artwork. Year 6 worked with Mrs Frost on a project inspired by AccessArt. We were one of only 150 schools selected across the UK to be involved in #ShareaBird.
Using the wire and felt which the artist Wendy Constance kindly donated, the class were inspired to create their own felt birds which are photographed here. The birds were then placed in a tree in the school grounds and photographed.
Thanks go to Wendy Constance from Access Art http://www.accessart.org.uk/
'Extremism' Art Work
Students spent a week exploring the theme of Extremism and how we challenge this in modern British society. They focused in particular on the tragic events of 9/11 and 7/7. Here is some of the artwork they produced. They also created news reports and presented a very powerful assembly to the rest of the school. Please click on the image opposite to see our work.
Self-portraits and kind words about themselves
Theatre comes to Kingswode Hoe
Image Musical Theatre Company visited Primary and Year 7 and put on a production of Kenneth Grahame's Wind in the Willows. The school hall was transformed into a magical theatre using sets and props whilst pupils rehearsed and then later took part in the show acting alongside the professional actors.
Duke of Edinburgh
(Shed Building)
President Sporting Club Party
Both Year 7 Classes had a fantastic time at the President Sporting Club Party! They met well known Characters, joined in with party games, received a wonderful roast dinner and were all given a huge party bag full of goodies! Lots of fun had by all and felt extremely grateful for the day they shared together!
Leavers Evening

These are the Pupils who left Kingswode Hoe in Summer 2017 and have matured into young adults during their beginning of College Life. We had a fantastic Leavers Evening held at Western Holmes Community Stadium which gave the College Students a chance to reflect upon their time at Kingswode Hoe School and to receive their portfolios.


Children In Need
During Children In Need, Key Stage 3 Pupils participated in Fundraising Activities such as a Sponsored Silence, Danceathon, Jokeathon and Crafts. As you are aware, the sponsorship will be split between Children In Need and Our School with a Grand Total of £703. The Pupils also wore Fancy Dress, Something Spotty or Own clothes to raise even more money. In The afternoon, the Pupils had a choice of watching a film, playing board games, buying and selling with our credit system or a Disco! An extra further £285 was raised for Children In Need.
The Opening of The New Science Room

The Wooden Spoon Charity contributed to the refurbishment of the Science Room and further donations will be made towards Technology equipment in due course.
Staff Choir weekend at Leiston

Kingswode Hoe Staff Choir are learning their Christmas Carols led by our conductor Miss Constantine during a weekend away at Leiston in time for the Christmas Church Service.


Land Art
The year 8 classes have recently been learning about Land Art then decided to have a go at it themselves.

Year 11 Leavers' Trip to London
Year 11 enjoyed a wonderful visit to London to see Les Miserables.


Bikeability Training
We were delighted to see 6W doing so well on their Bikeability training recently. Here they are confidently cycling on the road and successfully navigating turns. Well done.
German Language and Culture Day
Primary class thoroughly enjoyed building their own grotto.
Take a look at our display boards to see what we have been learning recently.
Primary class, Yr6 and Yr7 visit Chelmsford Sports and Athletics Centre for a Sports Experience Day arranged by the President's Club. We were there with lots of other Special schools from all over the county. Students had the opportunity to experience different sports and activities such as wheelchair basketball, volleyball, trampolining and pedal karts. We also had the opportunity to meet Frank Bruno, Eddie the Eagle, Peter Shilton and Lydia Lucy.
All students had a fantastic time, despite the terrible weather. They all enjoyed the day and were a credit to the school.