Residential Trips & Visits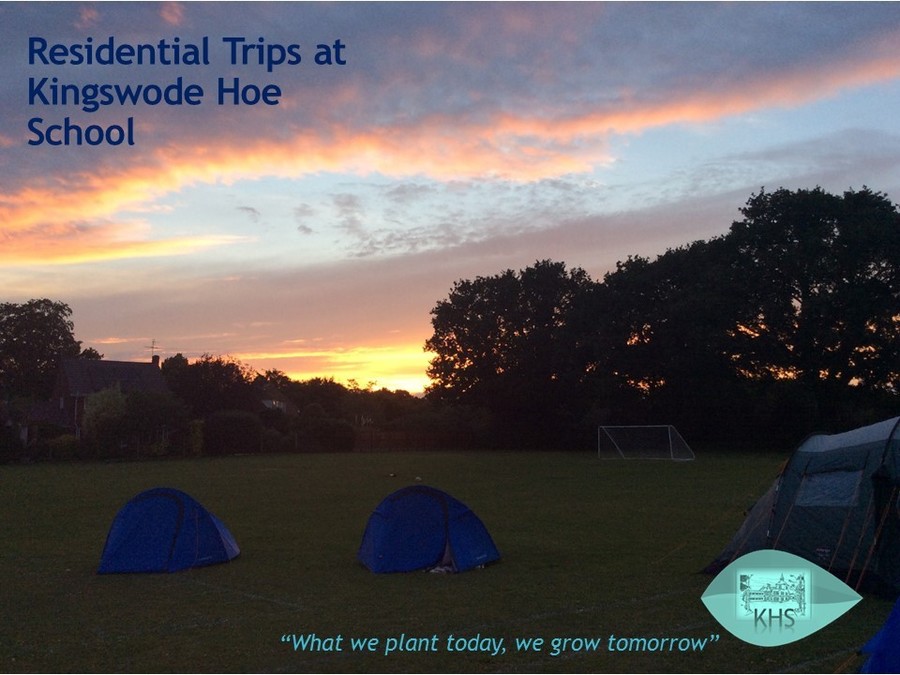 Year 7 Ringsfield residential trip 2018


A big thank you to all the pupils and staff who helped to make this another successful Kingswode Hoe residential. Our first stop was the picturesque forest of Rendlesham where the pupils had fun exploring and playing together.
Wednesday was a full day starting off at the Great Yarmouth Sealife Centre. Pupils were able to touch a starfish and see a giant turtle being fed. After lunch they had some free time to play on the beach and spend their pocket money in the gift shop. Bowling was next where Hannah surprised us by beating everyone and becoming the KWH bowling champion. We finished the day with a two course meal at Frankie and Benny's before travelling back to Ringsfield as the sun was setting.
On Thursday we went to Africa Alive where the pupils were able to gaze down into the lion enclosure and get up close to the goats in the petting enclosure. We rounded the day off with a trip to the cinema to watch Peter Rabbit.
All too soon it was our final day and, after loading our belongings into the trailer, we set off for home with a short stop at Southwold Pier for chips and ice cream. Here the pupils played in the 'Under-the-Pier-Show' and gazed at the humorous water powered clock.


Year 789D and Year 9 Leiston residential trip 2018


An excellent trip where all the students excelled themselves.
The week was based around The Lion King. The students composed their own music, choreographed a dance and learnt the songs from the musical. They learnt to use a video camera and recorded short scenes, edited them and produced a school film. The week ended with a performance in front of a small audience. It was a pleasure to take Year 9 and 789D on this trip.




Primary residential trip 2017



Caythorpe Court residential trip 2017




Leiston Abbey residential trip 2017


Year 8 Letton Hall Residential 2018


Year 8 went to Letton Hall for their residential. With the weather fantastically warm and the group in high spirits, we set off for Stonham Barns. We were able to enjoy a full flying display whilst there. From Stonham Barns we headed to Letton Hall where we set up our rooms and had a lovely dinner prepared by our resident chef, Mrs Boot.
The following morning we woke and headed to Bressingham Steam Museum. We were able to enjoy rides on the steam engines and also the Gallopers. We then toured the museum and looked at all the old locomotives before heading to the beautiful gardens for the afternoon. We returned to Letton Hall for dinner and then went bowling, with some members of the group distracted by a certain World Cup game involving England.
Having slept well after watching England win a competitive game via penalties, the students and staff were in a buoyant mood as they headed over to Thetford Forest for the day. Basking in the glorious sunshine we spent hours in the forest exploring and playing on the equipment. We finished the day with a bonfire, where Mrs Drake knowing it was Independence Day had provided the group with American Marshmallows.
Thursday was spent at sea, we headed over to Wells and took a boat out to see the seals. With the wind in her hair and sun beating down, Mrs Fraser led us to the beach where we set up for the afternoon. We left the beach to have fish and chips before spending our money in the gift shops.
The day to come home had arrived and as a group we were wanting to stay on longer. However those thoughts went out the window when we channeled our inner 'Stig' mode and took to the go-kart track. With a few scary moments we left unscathed and headed back for lunch. After packing the last of our stuff we headed back to Kingswode Hoe.
I would like to thank all of the staff for supporting the trip this year and would also like to extend my thanks to parents and carers for their help in the lead up to the trip. Mr Govia


Year 10 Edale residential trip 2017




Letton Hall residential trip 2017


Thorrington residential trip 2017
Ringsfield Hall residential trip 2017



7H had a fantastic time away from school at Ringsfield Hall.
On Tuesday, we left school and headed to Rendlesham forest. We had a picnic, built dens, played on the pirate ship and went on the zip wire. We then headed to Warbleswick for crabbing. Although it was very cold and the tide was in, we managed to catch lots of crabs. We then went to Ringsfield Hall where we unpacked our bags, made our beds and had pizza for dinner.
On Wednesday, we spent the day in Great Yarmouth. We started at the Sea Life Centre where we saw penguins, sea horses, Nemo and Dory fish, looked at rock pools and touched a star fish. We had our lunch there too. After we went bowling. We then went and had dinner at Frankie and Benny's. We all chose a main course and a dessert.
On Thursday morning, we explored the grounds at Ringsfield and climbed up into the tree house. It was Ellie May's birthday so we sang Happy Birthday to her and had some birthday cake. In the afternoon, we went to the cinema at Great Yarmouth to see Beauty and the Beast. We then went back to Ringsfield for dinner and had a campfire. We toasted marshmallows and made smores.
On Friday, we packed up and headed to Southwold. We went for a walk on the pier but not for long as it was freezing cold. We did enjoy looking at ourselves in the funny mirrors. We went into the café on the pier and had chips and ice-cream for lunch. We then headed back to school for home time.
Mrs Hetherston