Key Stage 2
In Key Stage 2 the school works on a primary model, with the class teacher teaching most subjects. The curriculum is based around six areas of learning taken from the primary curriculum, with pupils grouped in a variety of ways and staff used flexibly to meet individual needs within the Key Stage. A specialist teaches PE and Year 6 also have SRE sessions.
In the Primary Class we teach reading by regular use of Synthetic Phonics. This is a method of teaching reading which first teaches the letter sounds and then builds up to blending these sounds together to achieve full pronunciation of whole words. One lesson of Literacy a week is spent practising phonics, phonic blends and guided reading.
Every morning involves handwriting practise and we also hear each pupil read for 5-10 minutes every day and actively encourage them to read at home regularly.
Once a week there is Paired Reading with Class 9L which gives the pupils the opportunity to share their books with older pupils.
Welcome to Primary and Year 6
Our curriculum involves Topic Based Learning in which we explore subjects in a creative way to work practically with pupils in an engaging and active way. Click here to be taken to our Curriculum page where you can find out more about what is taught in each term in the Primary and Year 6 classes.
Pirate Theme Day March 2017
On Wednesday 29 March the Primary and Year 6 classes celebrated our Treasure Island topic with a pirate day. We met a pirate and heard all about his life, made handprint pirates, food treasure maps and hot dog boats. It was a fantastic day and we finished it off with a treasure hunt outside.
Highwoods.
We went to Highwoods to have an Autumn Walk through the woods to gain inspiration for our Autumn poems. We also picked different leaves, big, small, different colours and shapes. We used our senses to write down different things about Autumn. We then did some bark rubbings on some trees before having a play in the park and returning to school.
We also saw a fisherman by the lake who caught a 12lb carp out of the lake. "It was huge!"
Everyone had a great time in the woods and behaviour was excellent.
We are looking forward to starting our Autumn poems.
Well done 6W!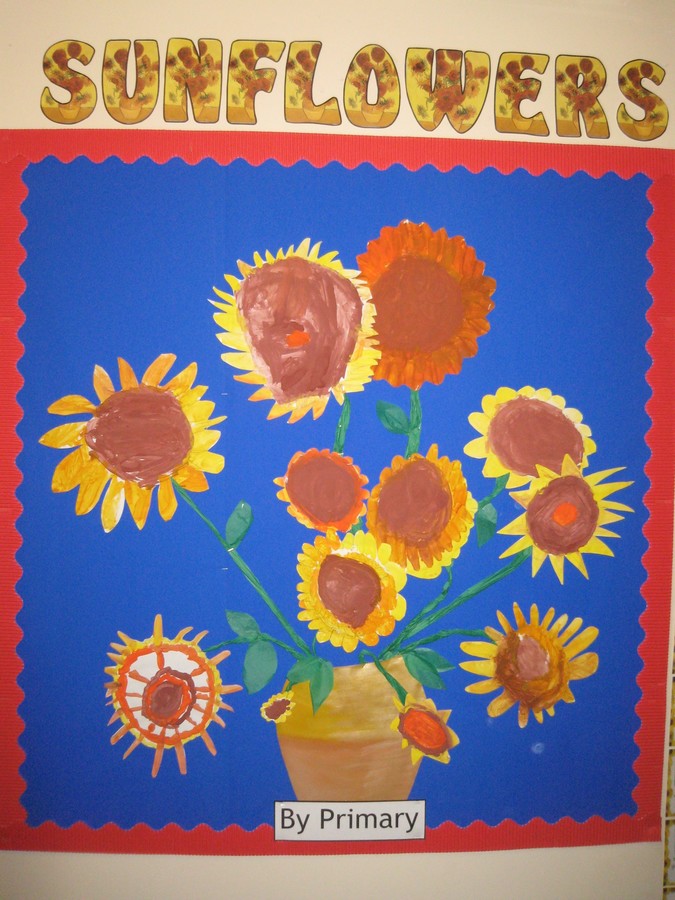 World Book Day Potato Characters
Primary have been learning about seasons and cold climates. The children identified animals that live in cold climates.
The animals had been frozen in ice and the children had to think of their own ways to save the animals. They started by using paintbrushes to dig the animals out. This took quite a lot of effort so they then decided to try to pour on some warm water and they noticed the ice was melting. Great scientific work.
Easter Artwork
We used bright coloured paints that blended well together and painted our paper eggs with sponges and rollers to create different textures and patterns. We then cut the eggs in half with a zigzag, fastened it together again with a split pin and took a photo of ourselves with our new dinosaur in the classroom to create our own dinosaur egg!
In our next Art lesson, we used our hands and fingers to create an Easter bunny portrait. We painted our hands white and placed them onto the paper, making sure our fingers with separated. When dry, we painted pink areas with our fingers onto where the nose and inside of the ears would be. Then we drew on faces and cut out around to edge to end up with our finished piece.
Bikeability
We are delighted to see 6W doing so well on their Bikeability training recently. Here they are confidently cycling on the road and successfully navigating turns. Well done.
FirstSite work with Primary
FirstSite has been working alongside pupils and staff from Kingswode Hoe to create an interactive exhibition of artwork.
Senses surround and entice. They constantly help us to engage with and understand the world around.
Essex based artists Tim Skinner and Em Milner have been working with us to produce an installation, bringing together colour, movement, light, touch, sound and play.
Elmer
Miss Davey read the Elmer story to us.
We liked how Elmer is different to all the others. We are all different and unique like Elmer.
Primary and Year 6 pupils working together and finding out about how much sugar is in our everyday drinks and being surprised by the amount of sugar in our drinks, especially in milkshakes...
In Science we learn about Healthy Eating and how what we eat and by doing exercise can help us feel good. We went outside to make a 'Healthy Eating Plate' and filled it with foods from the different food groups.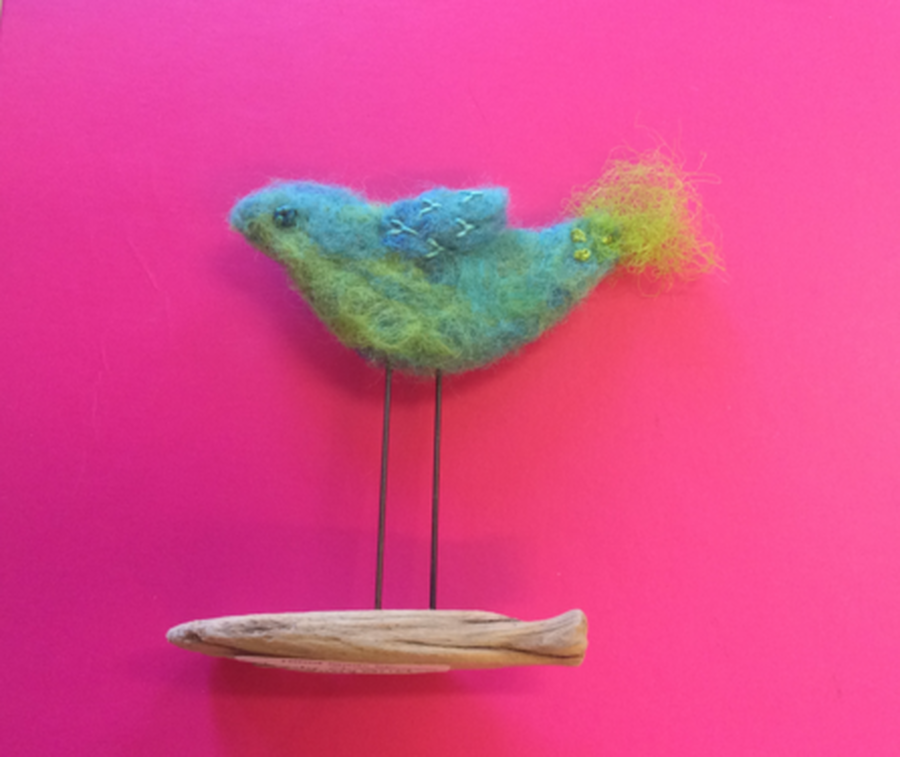 Year 6 were inspired by the Little Bird art project. A little felted bird sculpture was sent to Mrs Constantine by Wendy Constance from AccessArt and it has inspired a series of lessons about using different materials to create a piece of artwork.